Slept way in today, had a late breakfast with Bjørn and Bente, then into Bergen to do some sightseeing.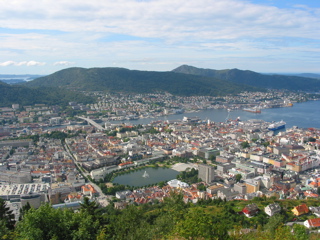 First we took a tram, Fløibanen, up to a lookout spot over most of Bergen.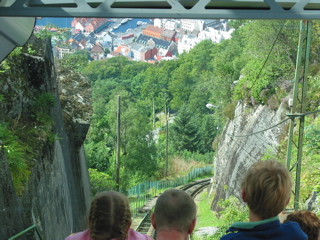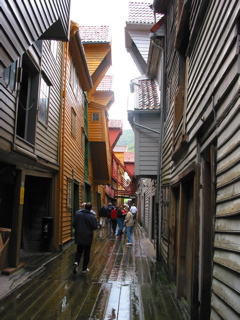 Then after we got back down we wondered through a fishmarket while being rained on. And then through Bryggen before checking out the Aquarium.

After that we went back to Bjørn's place for supper and then got ready for the train ride from Bergen to Oslo.